---
The Island of 'Made - In', 2016

Bureau of Forgotten Worlds
---
The clothes we wear are not just stitched pieces of fabric - they are also landscapes. The choices we make in the high street store or in-front of the full-length mirror set in motion territorial scaled effects, industrial landscapes and massive factories across the other side of the planet. The 'Made In' label that is stitched into the back of every garment is the name of a metaphoric island, a place where every piece of fashion is produced, a distant land populated with the people and machines that craft the fashion we wear.
As we wander through the Island of Made In, we dive into the world hidden within our clothes and immerse ourselves into our own wardrobes. Here industrial monsters roam free, distant mountains are formed from cotton loom waste, and valleys are lined with the button hole threads. The fashion supply chain is re-mapped as a surreal landscape that could - just maybe - prompt us to reflect on journeys and supply chains extending beyond our own aesthetic preferences.

---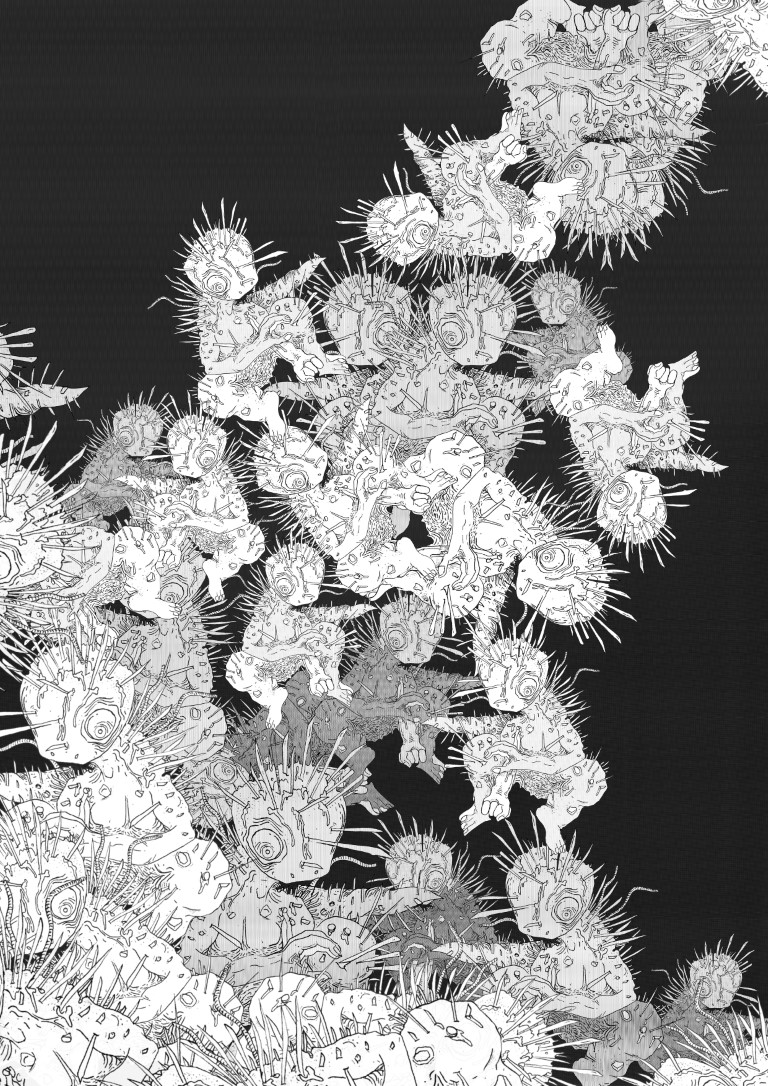 ---
Research Expedition
with Unknown Field Division.
Liam Young, Kate Davies.

We pick at a loose thread on the garment we are wearing and unravel it across continents from wardrobe to warehouse, from factory to field, in search of the landscapes behind the runway dreams and street blue jeans. Before we wear them, our clothes make journeys of tens of thousands of miles in their process of production, making textiles the most globalised industry on the planet. The whims of the style minded have set in motion a global industry that is reshaping developing economies half a world away. Unravelled is a film and collaborative textile that reveals the way traditional indigenous craft techniques are being put at risk by the fast fashion supply chain, as it begins in the cotton fields in India, and stretches through textile mills, dye yards, garment factories and shipping ports.


---
The Island of 'Made - In'
Bureau of Forgotten Worlds

Single-channel animated video with sound

---